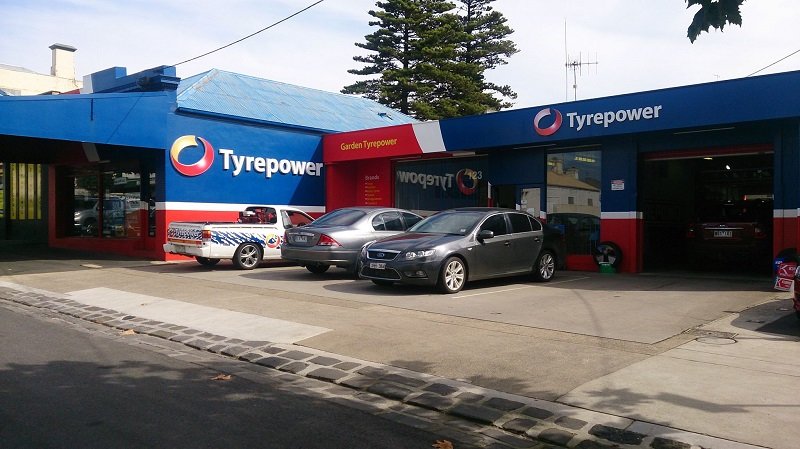 Welcome to Garden Tyrepower Warrnambool. We are your local specialists for tyres, batteries, 4WD accessories, general mechanical & servicing in Warrnambool as well as the surrounding regions of Port Fairy, Terang, Camperdown and Hamilton.
A family run business within Warrnambool for more than 15 years, and the go-to tyre store within the district for more than 30 years. Siobhan & Zane have been part of the local Warrnambool community all their lives, learning the art of all things tyres from their father.
"Our customers come from far and wide to experience our expert service and advice, from Warrnambool, Port Fairy, Terang, Camperdown, Allansford, Mortlake, Koroit, Cobden and Hamilton. We have a warm showroom with nice coffee and if you ask, we will always do our best to accommodate a drop off and pick up service".
"We also give all our customers who purchase tyres here a FREE rotation and balances for the life of the tyres - we know that with all the roundabouts in Warrnambool, rotation and balances are paramount to getting the most out of your tyres"
For friendly expert tyre advice come see us at 123 Fairy Street, Warrnambool or phone us on (03) 5562 2782 to make a booking for your vehicle.
Find tyres and wheels that fit your car
Find what fits your car:
VICTORIA - THE EDUCATION STATE
"NOT JUST A TYRE STORE"
We specialize in TYRES, PUNCTURE REPAIRS, BATTERIES, 4X4/4WD, LIGHT COMMERCIAL, FARM, AG, INDUSTRIAL and WHEEL ALIGNMENTS.
Garden Tyrepower Warrnambool is a family run business with plenty of experience having been with the Tyrepower group for more than 15 years. The waterfront town, situated along the Great Ocean Road in Victoria, services customers from far and wide. From Warrnambool, Port Fairy, Terang, Camperdown, Allansford, Mortlake, Koroit, Cobden, Hamilton, Peterborough, Hawkesdale, they come for expert customer services and quality car servicing and repairs.
As a part of the local community, Garden Tyrepower Warrnambool have grown to be the one stop shop in the area.
Zane, Siobhan and the team strive to provide you with the best customer service possible. From the minute that you walk in the door to the when you leave, your experience is important to them. They'll ensure you get the right fit product for you and your vehicle and get you back on the road as quick as possible.
We know that not everyone wants the same tyre so we choose to offer our customer choice, whether you are looking for budget range tyres, everyday tyres, special need tyres such as mud-terrain tyres or premium tyres, we will make sure we help you choose the right tyre to fit your needs. We have an extensive range on hand with next day access to many others – including Dunlop, Vitora, Toyo, Goodyear and Maxxis.
Garden Tyrepower Warrnambool have an extensive range of steel and alloy wheels on display - Zane and Siobhan are always there to help and if you want to know what they look like on your car, they'll help you navigate the "wheel selector" on their webpage. Ask the team about ROH, Speedy Wheels and CSA and many more brands.
For all your automotive needs, drop in and see the team 123 Fairy Street, Warrnambool or call (03) 5562 2782 to speak to the team at Garden Tyrepower Warrnambool.